Stronchullin Farm, Blairmore, By Dunoon, PA23 8TP
Telephone: 01369 810289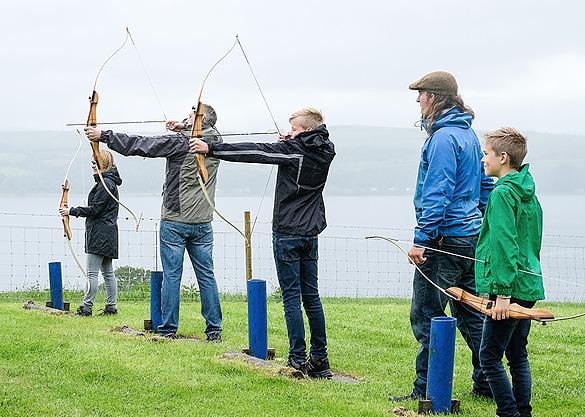 Family
A Family Outdoor Adventure in Scotland:
affordable and unforgettable
Quadmania is ideal for an active familiy day out, with a special family discount to make it affordable as well as unforgettable; no experience required. Quad Trekking is suitable from age 12, Archery from age 8 and Clay Shooting from age 14. Our activities are also very popular with couples; we have enough choice and flexibility to allow everyone to have a great time.
We ourselves have a family of five children so we know exactly how difficult to afford a special day out for everyone, which is why we are offering a fantastic family discount with excellent savings that you simply won't find anywhere else in Scotland. Feel free to team up with another family to comply!
Family Discount:
For family groups of 4 or more, children under 16 years get £10.00 off the Quad Adventure Trek (reduced price £53.00) and 1 hour Archery (reduced price £34.00).
If you are a family group with no under 16's, you can still be eligible for our group discount of £5.00 reduction per person if your group is 7 people or more.
(please note only one type of discount can be used at any one booking)